Abhiyanta Consulting Engineers LLP was established in 1991 having Office at Pune, Maharahstra (India). Since then we have been working as consultants for Electrical & Security systems. We can also take MEP work to provide client one point solution for MEP Services.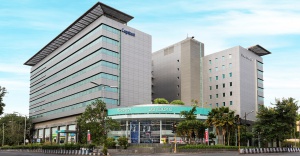 We have to our credit well known clients like M/S Cummins India Ltd., M/s BCCL (Times of India Group), M/s Associated Capsules Ltd., M/s Atlas Copco Ltd., M/s Kirloskar Brothers Ltd., M/S Thermx Ltd., M/s Panchshil, M/S Godrej Properties Ltd. and work with respected names in architectural field like M/S Chaney Architects, M/S KIPA Architects, M/S Dandekar Associates, M/S Architects United, etc. on variety of projects ranging from Residential Colonies, Hospitals, Hotels, Large Infrastructure, IT Infrastructure, Power Projects and Industries. We have worked as consultants to M/s Irridium India Pvt. Ltd. for their Generic Gateway at Pune. Mr. Vaidya also worked as consulting member on team, which established test facility for 100 MW Hydro & Turbo alternator at M/s CG ELIN Ltd. (now VA Tech) Plant at Mandideep. He visited M/s ELIN E.V. Austria for above purpose. We have also completed successfully test bench for 4.5 MW Pump Set for M/s KSB Pumps Ltd, Pune. We have completed 2 Hotel Properties for Marriott Hotels in Pune with total 600 rooms. We have also completed large IT infrastructure projects like EON kharadi (50,00,000 Sq. Ft.), S.P. Infocity, Pune (20,00,000 Sq.ft.), Tech Mahindra Hijewadi Campus (10,00,000 Sq. Ft.), Hospitals like Ruby Hall Wanowarie and Deenanath Mangeshkar Hospital Expansion (6,00,000 Sq. Ft.) We have about 2000 Sq. Ft. well equipped office with fully computerized Drawing section, all office automation equipment, authorized software's technically competent staff to use the infrastructure and necessary support staff, supported by systems and procedures established in accordance with ISO 9001:2008 norms.
Design & Operation Philosophy
⇒ Detail Engineering based on actual data collection.
⇒ Design Based on Energy Conservation Building Code (ECBC) norms.
⇒ Safe & Reliable electrical system at optimum costs.
⇒ Converting detail engineering in appropriate drawings & details.
⇒ Accurate Quantity Estimation.
⇒ Two Level Drawing & Data checking.
⇒ Personalised attention to each project.
Principle Consultant : Mr Vinayak A. Vaidya
Qualification : B. E. Electrical with distinction from C.O.E.P. in 1984.
Experience : 32 years' Experience in various Capacities including Asst. Ex. Engineer,
in turnkey Electrical & fire protection fields. Special interest in
HT systems & industrial lighting
Membership :
1. The Institution of Engineers (I).
2. Indian Soc. of Lighting Engineers (ISLE).
Principle Consultant : Mr. Vinayak R Sane

Qualification & Experience : B.E. Electrical with 20 years' Experience in designing the Electrical as well as special systems like the Life safety, Security and Surveillance, Building Automation and the ICT systems.
Membership :
1. The Institution of Engineers
2. NFPA
Associate & Project Director : Mr. Naresh Sonone
Having 19 Years' Experience in Electrical Design & Contracting Field. Handles Design Group
Associate & Project Director : Mr. Vivek Pandya
Having 13 Years' Experience in Electrical Design & Contracting Field. Handles Design Group
Associate : Ms. Anuya Lade
Having 10 Years' Experience in Electrical Design & Contracting Field. Supports Mumbai office